Product Details: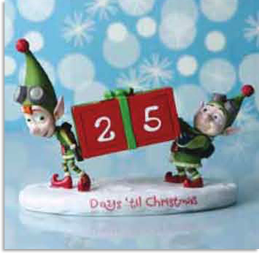 Wayne and Lanny, members of the elite Prep and Landing team are always ready to help with final preparations. With this count down advent calendar they will keep your family on track for the big event. When the calendar hits zero, the cookies should be baked, everyone is snug in their bed and above all, make sure not a creature is stirring.
Size: 5.5"
Ad blocker interference detected!
Wikia is a free-to-use site that makes money from advertising. We have a modified experience for viewers using ad blockers

Wikia is not accessible if you've made further modifications. Remove the custom ad blocker rule(s) and the page will load as expected.