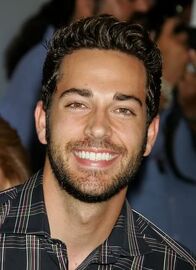 Nathan Greno
is a screenwriter, actor, animator and film director at Walt Disney Animation Studios. As a storyboarder and animator
he has contributed to a variety of Disney's theatrical releases, including 2005's Chicken Little and 2007's Meet the Robinsons. Nathan's enthusiastic personality eventually led to an offer to step behind the microphone, with his first such attempt a stint as a one-eyed octopus named Lefty in Meet the Robinsons. Though he's since lent his voice to movies like 2008's Bolt and 2010's Tangled, He provides the voice of Dasher in Prep & Landing.
Ad blocker interference detected!
Wikia is a free-to-use site that makes money from advertising. We have a modified experience for viewers using ad blockers

Wikia is not accessible if you've made further modifications. Remove the custom ad blocker rule(s) and the page will load as expected.